Setting up L2TP/IPSec access under Chrome OS.
The following instructions go step by step through the creation process on a Google Chrome OS Chromebook.
1. Network Connections
Open the 'Network Connections' overview dropdown by going to the taskbar and clicking onto the Networking icon.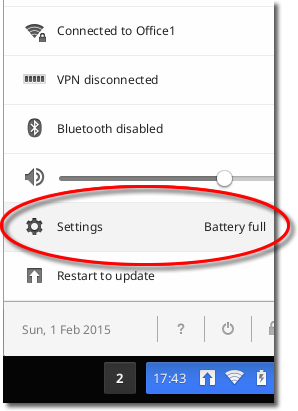 2. Add Private network
Click on the 'Add Private Network' link from the 'Private networks' pop out menu.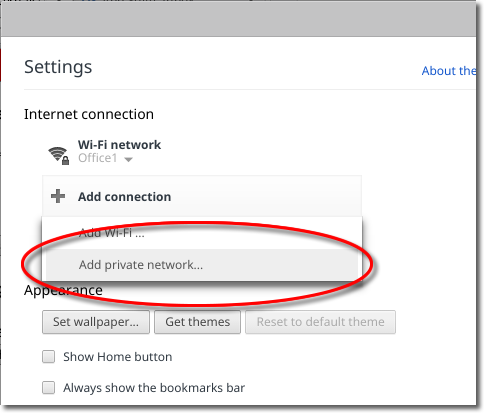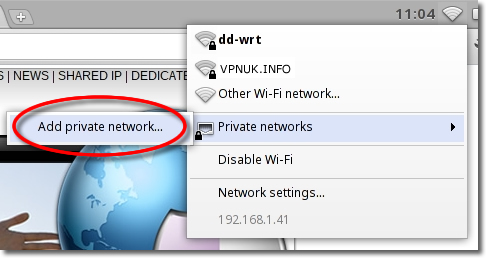 3. Server Hostname
Enter the VPNUK server IP that your account has access to. You can find the server information in your 'Welcome to VPNUK' email or in the 'Client CP' on the VPNUK website.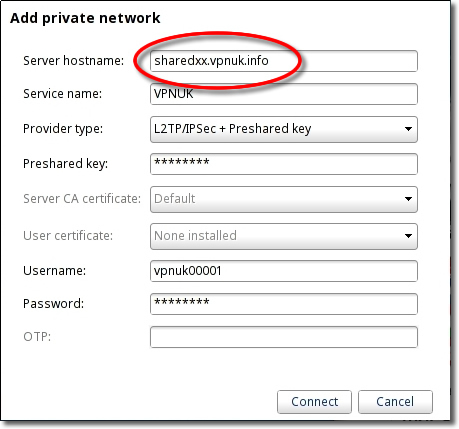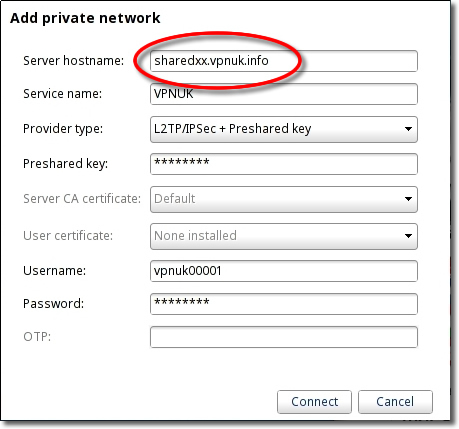 4. Service name
Enter a name for the VPN connection.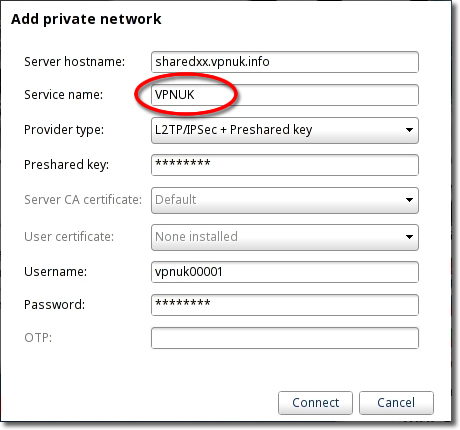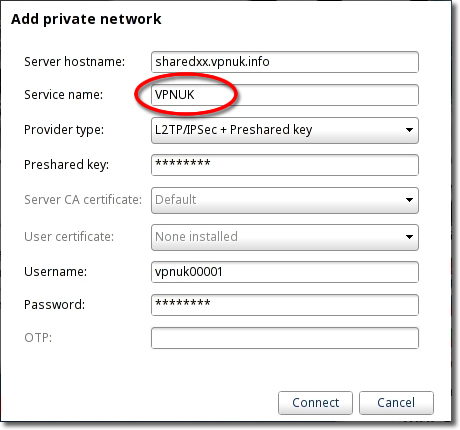 5. Provider type
Select 'L2TP/IPSec + Preshared Key' for the provider type.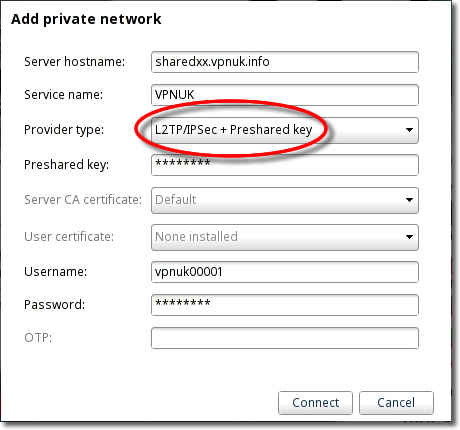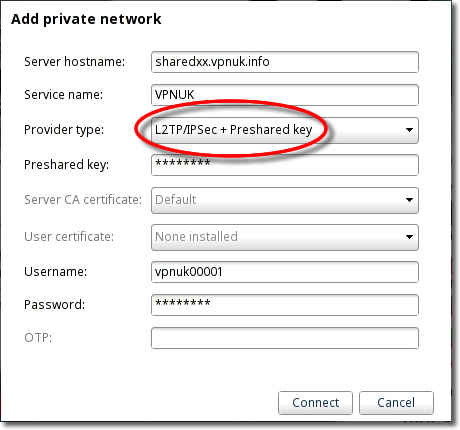 6. Preshared key
Enter '69000903' as the preshared key.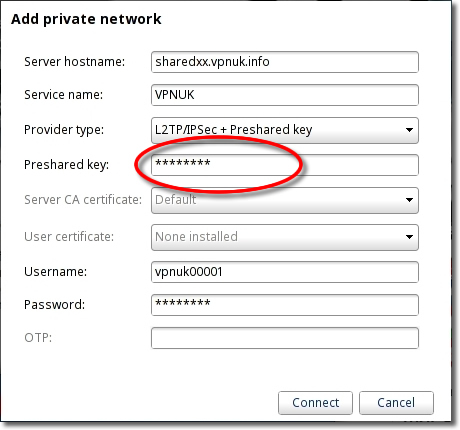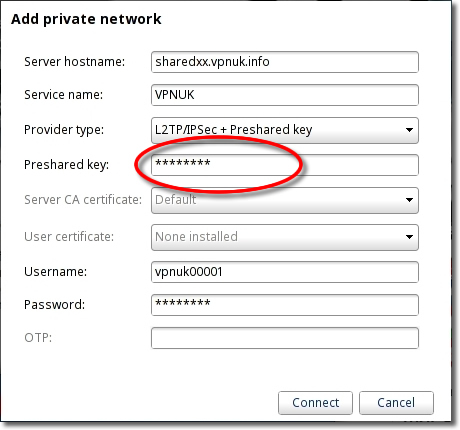 7. Login username
Enter your VPNUK login 'Username' and 'Password'.
8. Connect
Click onto the 'Connect' button to connect to the VPN.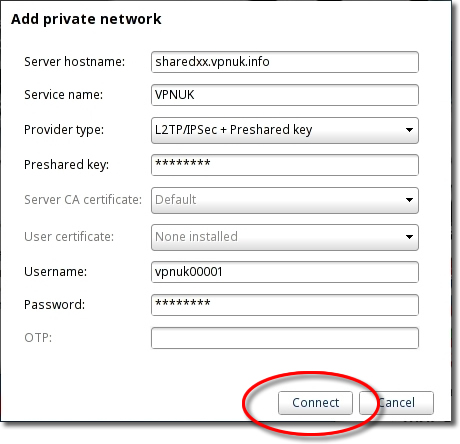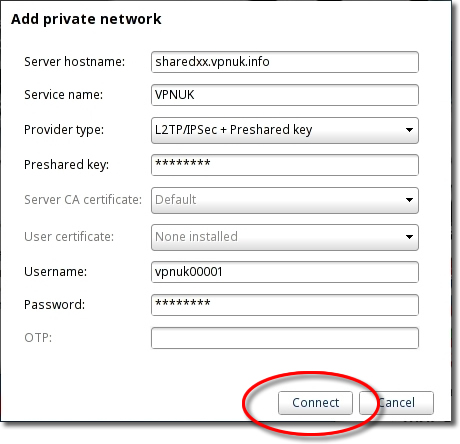 tim m.
(France)
says...
*doh* ... disregard my latest non-sense about ChromeOS. *doh*. I only wish that ChomeOS supported OpenVPN much better.
VPNUK Says:
Hello Tim, this setup isn't exactly straight forward but it works really very well once setup.
13th August 2015 5:49pm
raju
(India)
says...
it a very good
16th May 2015 5:03am